The North American Butterfly Association is a non-profit organization which promotes the joys of non-consumptive, recreational butterflying including listing, gardening, observation, photography, rearing and conservation. Our Middle Tennessee Chapter wants to invite you to participate in our group activities and be a part of a vibrant community of people who enjoy butterflies on all levels! WELCOME!
Tennessee Hosts the National NABA Meeting in 2014!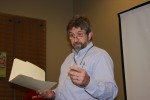 Our chapter, along with The Tennessee Valley Chapter, is excited to be a part of organizing the 2014 Annual NABA Members' Meeting to be held June 12-15 in Chattanooga, Tennessee. The location and season for the meeting have been selected specifically to increase the chances of being able to spot the lovely Diana Fritillary on the wing. There will be many opportunities for this, along with field trips, discussions, presentations, workshops and general fun with fellow butterfly enthusiasts coming in from all over the country for this time together.
If you've never been a part of the national members' meeting, we hope you'll come visit us and be a part of this one in our fair state of Tennessee!